Blind Students Breaking Barriers, Building Networks, & Bringing Change
Welcome to the home page of the National Association of Blind Students, a proud division of the National Federation of the Blind and the largest movement of blind students in the world. Each day, we seek to empower blind students to live the lives they want through organized activism, mentorship, leadership development, resource sharing, and so much more!
Want to get involved with our community?
We welcome you to join our tight-knit family of blind students from all over the country! Make genuine friendships, learn about resources for blind students of all ages, join in on projects to positively impact the lives of others, and more.
Not A member? Become a member of the National Association of Blind Students Family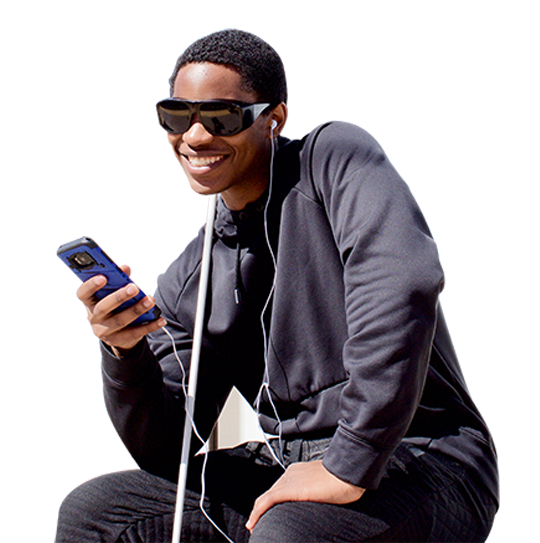 National Federation of the Blind News & More
National Convention
The National Federation of the Blind National Convention is the largest gathering of blind people in the world.
It is the premier event for training, support, and information for the blind community. It also serves as a governing body, democratically electing our leadership and establishing each year's organizational priorities.
Attend convention!
Free White Cane Program
The white cane allows you to travel independently and safely—no blind person should be without one. We offer you a free one. You can order a new one every six months.
The National Federation of the Blind has distributed nearly 100,000 free white canes since 2008.
Request a free white cane!
Braille Monitor
El Braille Monitor es la publicación insignia de la National Federation of the Blind (o Federación Nacional de Ciegos). Access the English.
Cubre los eventos y actividades de la NFB, aborda los problemas que enfrentamos como personas ciegas y destaca a nuestros miembros.
Read the monitor!
Subscribe & Stay Up to Date
For over 50 years, the National Association of Blind Students has worked to promote the equality of the blind by serving as a source of information, forum for networking and vehicle for collective action for blind students. Get the latest updates, stay involved, and hear stories from blind students by subscribing to our publications.
Subscribe to NABS News And More