Blind Students Breaking Barriers, Building Networks, & Bringing Change
Welcome to the home page of the National Association of Blind Students, a proud division of the National Federation of the Blind and the largest movement of blind students in the world. Each day, we seek to empower blind students to live the lives they want through organized activism, mentorship, leadership development, resource sharing, and so much more!
Register for The NABS 2022 Midwest Seminar
We are thrilled to announce that Registration for our 2022 Midwest Student Seminar (March 18 - 20, 2022) is now live! Registration will remain open until February 15 11:59 PM CST. Taking place in Illinois at the Holiday Inn Chicago O'Hare Area, this will be one of our first National Association of Blind Students in-person events since the beginning of the COVID-19 pandemic. The ever-changing state of our world over the last two years has been an immensely difficult time for many, and we hope that this year's seminar, fittingly entitled "Back in Action," provides attendees with the opportunity to learn and grow alongside many students from across the region who find themselves in similar situations.
Here are a few important items to note as you 
•Each attendee is responsible for a $100 registration fee, payable to NABS, which will cover meals throughout the weekend as well as administrative expenses necessary to support this event. We encourage you to proactively reach out to your vocational rehabilitation agency and/or National Federation of the Blind state affiliate to help offset this expense. This fee is due by the time registration closes on Tuesday, February 15, 2022 at 11:59 PM CST. Until we receive both your registration form response and this fee, your spot is not guaranteed.
•Please note that all attendees will need to submit proof of a negative COVID test within 60 hours of our event's start, regardless of vaccination status. This proof will need to be submitted to a designated party no later than noon on Friday, March 18, 2022. Additionally, masks will be required during any/all 2022 Midwest Student Seminar activities.
•Finally, we will not be assigning roommates for this event. We are more than happy to support you in finding a roommate if you require assistance, which you can indicate on the registration form linked below; however, if you do not either take the initiative to procure a roommate or reach out for assistance, you will be responsible for the hotel expense of $109 + applicable taxes and fees for each night of the event.
If you have any questions about the registration process, please contact NABS Treasurer, Elizabeth Rouse, at elizabethrouse.nfb@gmail.com
Not A member? Become a member of the National Association of Blind Students Family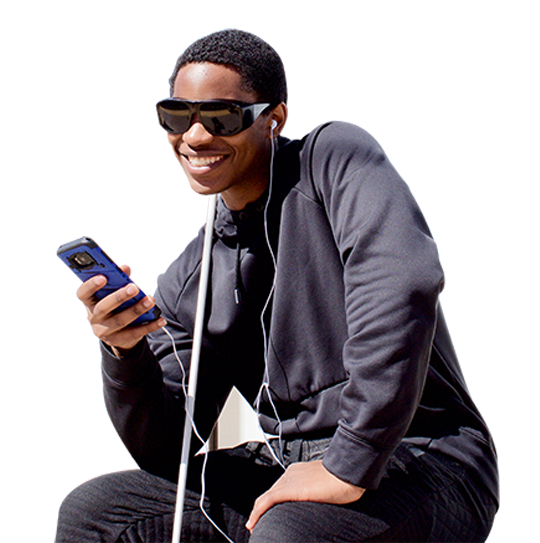 National Federation of the Blind News & More
Braille Monitor
The Braille Monitor is the flagship publication of the National Federation of the Blind.
Access the Braille Monitor
NFB-NEWSLINE®
NFB-NEWSLINE is a free audio news service for anyone who is blind, low-vision, deafblind, or otherwise print-disabled that offers access to more than 500 publications, emergency weather alerts, job listings, and more.
Learn about NFB-NEWSLINE
Subscribe & Stay Up to Date
For over 50 years, the National Association of Blind Students has worked to promote the equality of the blind by serving as a source of information, forum for networking and vehicle for collective action for blind students. Get the latest updates, stay involved, and hear stories from blind students by subscribing to our publications.
Subscribe to NABS News And More