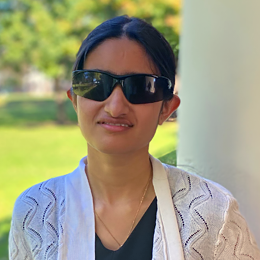 Mausam Mehta

, First Vice-President

Email: mausam.mehta.nfb@gmail.com

Although she is far from new to the NABS family, Mausam is ecstatic to serve in this new-to-her position over the coming year! Born and raised in Virginia, she remained in-state for college, and she wears the University of Virginia colors louder and prouder than just about anyone you'll ever meet. Academically, Mausam's interests are widespread, but she devotes herself fully to whatever she puts her mind to. Currently, her mind is set to studying, specifically the fields of Commerce, IT, and Management. If she can manage to find free time, she chooses to spend it hiking, crafting, or reading. One of her favorites, of course, is Harry Potter. She possesses a fierce sense of loyalty that may trick some into thinking she belongs to a different house, but she is Gryffindor through and through!